Reading Time:
9
minutes
Thinking about giving freelancing a go, but not sure if it is the right career path for you? We've listed down the most notable pros and cons of freelancing, tips and advice from experienced freelancers, and much more.
---
Is freelancing worth it? That's perhaps the first question that comes to our mind when we think about going freelance.
If you ask around, you'd probably hear a lot of gasps, followed by a barrage dispiriting questions. That's mostly because we live in a society that values job security and stability above everything else. Working independently is a scary thought for the vast majority.
But if you spend some time learning about freelancing and self-employment in general, you will begin to see its advantages. The flexibility and freedom it offers are unparalleled. And technological advancements over the past two decades have further cemented it as a credible and lucrative career pathway.
Companies too have begun to see value in hiring freelancers. According to a report by Upwork, 40 percent of businesses prefer freelancers because they can be scaled to meet their needs quickly.
And if you look at the bigger picture, the Indian freelance market is expected to be worth $20-30 billion by 2025. So, when you are trying to conclude if freelancing is right for you, job prospects isn't something you should be worried about. What matters more is — if you are ready for it or if it suits your personality.
Working independently is not the same as working full-time. The challenges, the motivations, and the benefits are all different. So, weigh the pros and cons of freelancing against the values you stand for or the things that matter the most to you, and make a decision accordingly.
The advantages and disadvantages of being a freelancer
Before we start, let's clarify what exactly does freelancing mean.
Freelancing is the concept of working on a contract basis with multiple companies simultaneously. They are not considered as full-time employees and are treated more like consultants.
Freelancing is not restricted to any particular field of work. You can find freelancers in all walks of life, from web development to teaching.
The pros of freelancing
1. The freedom and flexibility that it offers
The modern workforce values flexibility very highly. A study by SoftChoice found that 74 percent of American office workers are ready to quit their jobs for another that allows them to work remotely more often.
You will have more flexibility, mobility and the possibilities to create your own work hours. Keeping yourself agile and quickly adapting to the changes coming your way will help in the long run.~ Navaneeth, a freelance UI / UX Designer.
Unlike full-time employees, freelancing permits you to lead a flexible life. You won't have to be a slave to the 9-5, five days a week grind anymore. You will have the freedom to sleep in, work remotely, start your workday or end your workday as per your liking, and more.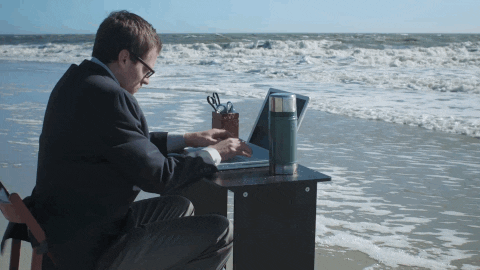 Moreover, if you have children, you will be able to attend their school plays or cricket matches — ensuring you never miss out on those magical moments. The flexibility freelancing offers will make it easier to find time for your loved ones.
2. No more commuting to work every day
According to a study by Stanford Business School, working from home improves work performance by 13%. Why do you think this happens? Simple — no commuting. It is easily one of the stressful parts of our daily routine. It is exhausting both physically and mentally. Besides that, it eats into our work and personal time.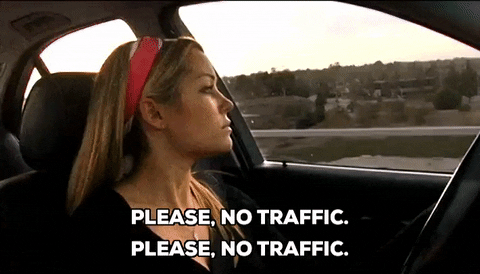 If you opt for a freelance job, commuting won't be much of a worry. You can work from home or local coffee shops or co-working spaces. There may be times when your presence is required at the office, but even then you can negotiate it according to your convenience. 
3. A better work-life balance
For most traditional 9-5 workers, work-life balance is a bit of a myth. 66 percent of full-time employees in the US do not believe they have an excellent work-life balance.
Many companies claim to take work-life balance seriously and create HR policies aiming to foster it, but then takes a backseat when it comes to their implementation. Employees are forced to spend additional hours at work to finish their tasks.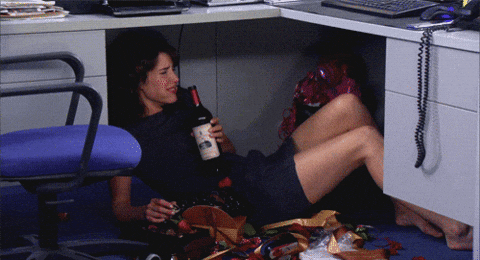 Freelancers, on the other hand, have the freedom to build daily schedules based on their preferences and interests. They can draw a clear line between personal and work hours without being questioned. Thus, freelancers get enough time to spend with their loved ones or on interests or hobbies they have.
4. Easier to stay healthy
Working on a 9-5 job isn't necessarily great for people looking to stay healthy. The tight schedules often force people to skip morning breakfast to reach office on time.
Read this next
How to Be Productive: A Comprehensive Guide for Freelancers
Instead of having a balanced meal, you would see employees grabbing a quick bite from a nearby restaurant. That's not all; the chronic lack of exercise puts workers at risk of diabetes, heart diseases, hypertension, and so on.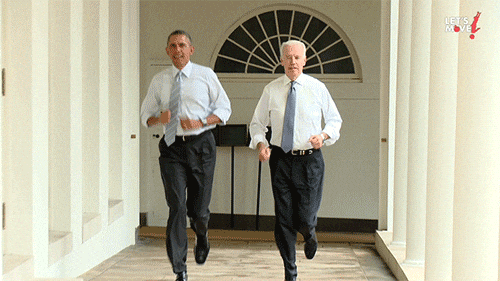 Maintaining healthy food and exercise habits are much easier when you are a freelancer. Because you are in charge of your own schedule and don't have fixed working hours, you can keep aside enough time for working out and meals. Moreover, the lack of commute gives freelancers more time to cook their own meals.
The benefits are not restricted to physical health alone. Freelancers are less likely to fall victims to stress and burnouts. According to a PGI study, 82 percent of freelancers reported lower stress levels.
5. No more office politics to deal with
Office politics is something most employees dread. According to Adecco (a leading recruiter firm in the UK), nearly one-third of office workers in the UK consider office politics as a major cause of unhappiness at workplaces.
The toxic atmosphere it creates often affects productivity severely. However, it is almost inevitable, especially when you have full-time employees.
However, as a freelancer, you don't have to deal with office politics for the most part. For one, you're not attached to any particular company. The person you report to changes with every client you get.
That's not all, you'd be working remotely most of the times, so you are detached from them to a large extent. If you are still getting dragged into office politics, you can always let them go and find new clients.
6. The variety that freelancing offers
One of the biggest reasons for workplace boredom is the lack of variety or diversity in jobs. People are made to do the same thing over and over again.
They are not being challenged to learn or improve. It leads to boredom, which is almost always followed by a slump in productivity.
When you are freelancing, you get to choose what kind of projects you want to work on. ~  Mathew Joy Maniyamkott, a freelance writer.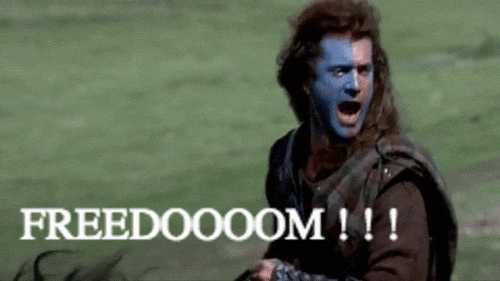 As a freelance worker,  each project you receive will be different from the previous one. It challenges you to keep learning and evolving, and eventually expand your expertise with every new job.
The best part is that once you have a large body of work, you will be able to pick and choose projects you like. 
The cons of freelancing

1. Way too much on your plate
Freelancing life is full of distractions. You have to manage clients, settle accounts, file taxes, and more. Most times, you will have to do everything by yourself.
And if you are working from home, you will have to deal with your family too. Ultimately, your attention will be dragged in a hundred different directions.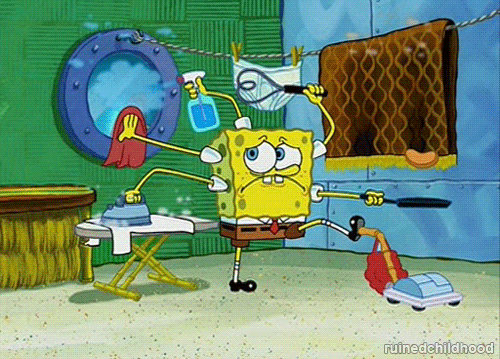 How to overcome this?
Your success as a freelancer depends heavily on your ability to work productively in such situations. It would be best if you developed a clear understanding of what you can do and what you can't.
Set boundaries based on that and never over-promise. Make sure your family, friends, and clients respect that. Additionally, learn to use productivity and collaboration tools. They will help you manage your work days more effectively.
2. The financial instability that comes with it
An often heard complaint about freelancing is how financially unstable it is. Unlike full-time professionals, constant cash flow is not guaranteed for freelancers.
Their remuneration depends on the completion of projects or contracts. Sometimes, you may have to wait for a bit more for the payment to come through. It varies from client to client. Some may be punctual, and some not so much.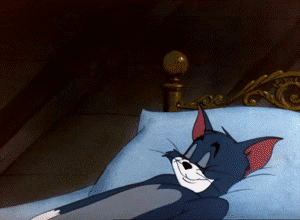 How to overcome this?
It will be up to you to stay proactive and send reminders and follow-ups. Besides that, you should try to iron out the remuneration details while signing the agreement itself. This way you can plan your cash flows accordingly.
Another reassuring thing is that freelancing pays well. The income may not be regular, but there are more than enough high-paying freelance jobs available for you to choose from. 
Use accounting software to keep track of your income and expenses, and make the necessary tax payments. More importantly, always maintain some money in the reserve to cope with dry spells and emergencies.
3. No way to regulate the flow of work
Unlike office workers who get jobs and tasks assigned to them, freelancers have to find projects themselves. Job security can't be guaranteed as everything happens on an 'as-needed' basis.
You can never expect a steady inflow of work. There may be times when you get 3-4 projects simultaneously, and other times when there is not even one.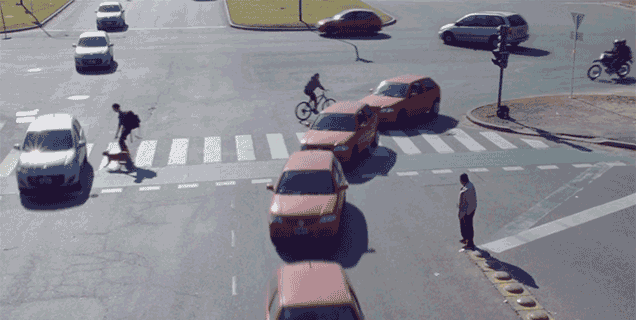 Unfortunately, this is something you have to live with as a freelance worker. For the most part, you can't depend on clients for regular income. Whereas at a traditional job, you know how much your next paycheck will be and when you will be getting it.
How to overcome this?
Learn to negotiate and sharpen your project management skills. Employ a tool such as Trello to manage projects and distribute incoming projects accordingly.
Besides that, things do change once you have built a reputation and a list of satisfied clients. You will be more likely to land long-term or monthly contracts that ensure regular pay and work.
4. Will have to wear multiple hats
You're the marketing intern, you're the brand manager, you're the finance guy, and you're the chai-walla! You're the owner and the employee, of each and every department, and while that is very rewarding, you sometimes do end up wishing for a singular, focused role. ~ Nidhi Thakur, a freelance writer.
When you become a freelancer, you will have to do everything from marketing, client servicing to bookkeeping by yourself. You can't take anything for granted, and no one else will help you do your tasks.
For instance, if you are a freelance web developer, web development can't be your sole focus. You will have to market yourself to have a steady stream of projects, interact with your clients to understand their needs correctly, draft contracts, and so on.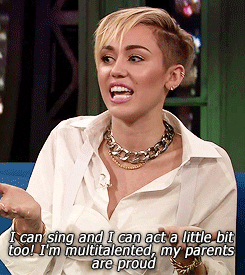 How to overcome this?
You have two options: learn to do all the ancillary activities or hire experts to do it for you. There are enough resources available online if you wish to self-learn. You can learn the basics of everything from marketing to accounting.
If you are thinking about delegating the work, you can make use of TapChief to discover and hire experts to help you.
5. Higher risk of loneliness
As a freelancer, sometimes you get really lonely. To overcome that, you can go online and find communities of like-minded people or attend nearby networking events. They are a massive help. ~ Divya Agrawal, a freelance B2B tech writer.
If you are used to working in offices surrounded by co-workers, then switching to freelancing won't be easy. You will miss the brainstorming sessions, the water cooler conversations, and the general hustle and bustle of an office environment.
A distraction-free environment can certainly help you work better, but what if you want to run your ideas by someone, or hear an alternate point of view, or share or get advice on your work-related problems?
Of course, you can talk to friends and family, but they may not always be receptive. Being isolated and the resultant loneliness can significantly affect your productivity and make you feel depressed.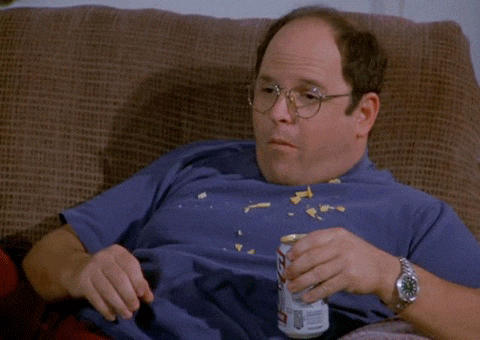 How to overcome this?
Join online and offline communities and forums of like-minded people. It could be anything — right from Whatsapp groups to dedicated communities of your niche.
Along with bouncing ideas and brainstorming, they can be your support system. Because they are going through similar stuff in their life, it will be easier to engage with them, and they will be receptive too.
You can also work from a co-working space. That's how Mathew (the freelance writer we quoted earlier) overcame loneliness. He was able to meet like-minded people and also, work among a group of motivated individuals.
Before we wrap up, here's list of signs of that show if you are ready for freelancing.
Final thoughts
When all is said and done, freelancing is a great career option, especially if you are someone who values freedom and flexibility. However, it has its downsides and may not be for everyone.
If you are unsure about freelancing, trial it out and see if it fits you. Start on a part-time basis and find out if you can flourish in such a setting.
To make your freelance journey more comfortable, you can sign-up on TapChief, a platform where you can find open projects, interact with companies, build relationships with fellow freelancers, and more.